742E - Farmhouse Il Brusalino - Mango (Cuneo)
Piemonte
Farmhouse in Mango near Cuneo. Agriturismo in Piemonte with restaurant and swimming pool. Ideal for food and nature lovers. We produce the best traditional wines of the Langhe.

Photo preview

Bedrooms - Apartment - Swimming pool - Restaurant - Wine Tourism - Langhe
The Farmhouse
Our Farmhouse is located in the countryside around Mango, a village near Cuneo, Piedmont. It 'is situated in the picturesque Langhe in Piedmont, 20 minutes from Alba It enjoys a splendid landscape donated by the Alps. From here It is possible to reach places like Asti, Bra, Acqui Terme, Alessandria and Fossano. The structure has been obtained by reconstructing an old farmhouse in the countryside, preserving the tradition passed with a rustic style, elegant and functional. An ideal place to enjoy a peaceful stay surrounded by nature and with the pleasant gastronomic proposals in the area.
Swimming Pool
Around the farm we have obtained places of relaxation and tranquility as the rooftop terrace and the infinity pool waterfall overlooking the vineyards. The swimming pool has a breathtaking view of the picturesque Langa, It has led lights that change colour and It is ideal for those who have problems with chlorinated water because it has a system of disinfection in rooms that limits the problem of dry skin or red eyes. For guests is a pleasant moment of relaxation for a stay in places where immerse themselves in nature.
Photogallery
Restaurant and Wine production
The cuisine ranges from traditional Piedmontese dishes to dishes revisited. It 'is possible to rediscover the taste of cold meats and salami made as they once or taste recipes using herbs that are no longer found today. All that will be proposed will be done in house with seasonal raw materials of quality. Vegetables, fruits, meats and nuts are mainly produced by us. Meat, cheese and dairy products come from local farms instead. All accompanied by wines from the company and from those of other local businesses with a wide selection of wines from Piemonte DOC and DOCG wines. The wines of the farmhouse are produced according to the traditional Piedmontese preserving their typical taste of the hills of the Langhe. The wines are the Dolcetto d'Alba, Moscato d'Asti, Langhe Chardonnay and Barbera d'Alba.
Surroundings
The territory of Langhe is mostly with average height of 650 meters, with peaks ranging from 400 to 850 meters where the crop that is mostly taken care of is that of the vine. Piedmont area between the provinces of Cuneo and Asti and bordering on other areas such as the historic Piedmont Monferrato and Roero. There are numerous opportunities for lovers of food and wine tourism, excursions and sports activities in the surrounding area.
Rooms and Apartment
Our rooms have all been decorated with style and simplicity through the restoration of furniture and old doors to create a romantic atmosphere and rural typical of the place. Many works have been performed personally by Anna and Ivano. The rooms are always warm in winter and cool in summer, have a balcony with stunning views, tiled floor, private bathroom, hairdryer and underfloor heating. Our farmhouse also has an independent apartment consisting of two bedrooms and a bathroom.
Rooms Photogallery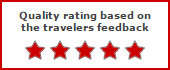 Località Brusalino, 43 - 12056 - Mango (Cuneo)

Contacts and Information
- To ask for availability and prices fill out the form below.
- In the "Message" field write your request and if you have children specify their age.
- You will receive an e-mail with all information, prices and our contacts.
Fill out this form to ask for availability and prices. Thank's!
Conditions and Warranties on the Service