752E - Farmhouse Il Pozzo - Capolona (Arezzo)
Toscana
Farmhouse in Capolona near Arezzo. In Tuscany, in the hills of the Casentino valley, with swimming pool, restaurant and apartments. Ideal for kids, weddings and visits to the cities of art. Pets are allowed.

Photo preview

Apartments - Swimming pool - Restaurant - Playground - Valle of Casentino
The Farmhouse
Our Farmhouse is located in Capolona, in the beautiful hills of the Casentino Valley, near Arezzo. It is situated in a strategic position in Tuscany where It is easily possible to reach many renowned centers worldwide in the fields of history, art and culture. Arezzo is only 12 kilometers away and in the surroundings you can visit Cortona, The Hermitage of Camaldoli and La Verna. Other important destinations quickly accessible are Florence, Siena and Perugia. The area is also recognized from a naturalistic point of view, in fact, the Casentino Valley provides a variety of activities and excursions in order to satisfy the curiosity and sense of adventure of the guests.
Restaurant
The restaurant company is housed in the largest cottage, within the old riding stables where farmers kept their livestock. It is divided into three rooms, connected by arches composed by ancient bricks recovered wisely. Guests have the opportunity to enjoy delicious dinners with typical dishes of the Tuscan tradition, of Arezzo and Casentino, prepared by chef Valeria characterized by authenticity and passion for cooking. Our farm is also the ideal location for weddings.
Photogallery
Swimming pool and Activities
At the guests disposal a wonderful swimming pool of 9x16 meters. In addition, adjacent to it, another one of 3x3 meters, ideal for children. For those who wish to keep fit has also been set up a trail with 4 tools to do physical exercises in nature. Near the pool there is a playground with seesaw, slide and playhouse. Moreover, near the restaurant there is a playing area equipped with table tennis and boules court. In addition there is the opportunity to engage in culinary activities learning to make bread, to prepare homemade pasta and participate in the harvest of the fruits of the season.
Excursions and Sport
The farm works with the local association that organizes guided excursions in the Park of Casentino Forests, or horseback riding or mountain biking. In addition, at a radius of one kilometer is possible to play tennis, soccer, volleyball, beachvolley, fishing in the river (with license) and kayak, or 3 km to train in a new and well-equipped gym. Instead, golfers will be able to engage in this activity at 20 km at the elegant 9-hole course of the Golf Club of Poppi.
The Apartments
The property offers comfortable apartments divided into two houses completely made of stone. The larger farmhouse on the border with the forest has 5 apartments, restaurant and shop, while in the lower part of the hill is another farmhouse with the remaining apartments. All apartments are equipped with air conditioning, satellite TV, telephone, hair dryer, glass shower enclosure, 2 electric hotplates, dishwasher, microwave, refrigerator, toaster, kettle, coffee maker, pots and pans. For the description of each apartment and our services click on the button.
Apartments
Services
Apartments Photogallery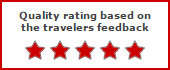 Via Ponte sull'Arno - Località Il Pozzo, 31/B - 52010 - Capolona (Arezzo)

Contacts and Information
- To ask for availability and prices fill out the form below.
- In the "Message" field write your request and if you have children specify their age.
- You will receive an e-mail with all information, prices and our contacts.
Fill out this form to ask for availability and prices. Thank's!
Conditions and Warranties on the Service