835E - Farmhouse Maso Grener - Lavis (Trento)
Trentino Alto Adige
Farmhouse in Lavis near Trento. Agriturismo in Trentino Alto Adige with rooms, spa, little gym and wine production. Ideal for sport, nature, wine and food lovers.

Photo preview

Rooms - Spa - Wine tourism
Farmhouse
The farmhouse is in Lavis, at only 7 km from Trento. We are located within a wonderful vineyard among the Avisian hills, one of the destination along the Wine Path that traverses the Valley of Cembra and Faedo. This territory is ideal to organize excursions and bike tours in the pursuit of wonderful landscapes. Moreover, starting from the agritourism, wine and food lovers can visit numerous wineries and farms to discover and taste the delicious products of the tradition of Trentino Alto Adige.
Wellness area and Services
At the farmhouse our guests can enjoy a wellness area that makes available sauna and turkish bath. Moreover, there is a little gym and a comfortable relax area in the garden. At your disposal a library and some bicycles. Starting from the farm it is easy to reach vineries and museums. A small gym and a garden complete the proposal.
Photogallery 1
Wine production
2014 has been an important year for the farm, indeed we reached the purpose to produce our own wines. At the end of the grape harvest of 2013 we vinified grape varieties as Chardonnay, Sauvignon Vigna Tratta and Pinot Nero Vigna Bindesi. The white wines are already bottled and ready to be tasted. Instead, our Pinot Nero Vigna Bindesi is now aging in oak barrels and it will be bottled next spring. During the stay our guests can organize delicious wine tastings.
Rooms and Breakfast
Our agritourism can house in six double bedrooms provided with television, telephone, bathroom with shower, balcony or garden. Two of them are equipped for disabled people. Some accommodations make available an additional bed. The breakfast is served in an internal hall or in the comfortable panoramic terrace.
Surroundings and Activities
The farmhouse is in Lavis, on the wonderful hills of the province of Trento. We are located within a traditional wine-producing area, among the Avisian mounts and the Adige Valley. Ski lovers can reach in only 30 minutes the ski slopes of Paganella and the Bondone Mount. Moreover, for day trips, you can discover the beautiful valleys of Fiemme, Fassa and Cembra.
Photogallery 2
Prices
For prices click on the button.
Prices may vary according to offers, period, length of stay and required services.
For a personalized quote please contact us by filling in the information request form.
Prices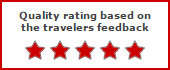 Via dei Masi, 21 - 38015 - Pressano di Lavis (Trento)

Contacts and Information
- To ask for availability and prices fill out the form below.
- In the "Message" field write your request and if you have children specify their age.
- You will receive an e-mail with all information, prices and our contacts.
Fill out this form to ask for availability and prices. Thank's!
Conditions and Warranties on the Service
Farmhouses Trentino Alto Adige