1204E - Farmhouse La Locanda del Parco - Morano Calabro (Cosenza)
Calabria
Farmhouse in Morano Calabro near Cosenza. Agriturismo in Calabria with rooms, swimming pool, restaurant and didactic farm in the heart of the National Park of Pollino. Ideal for children and nature lovers.

Photo preview

Rooms - Apartments - Swimming pool - Restaurant - Park of Pollino
Farmhouse
Our farmhouse is in Morano Calabro near Cosenza. We are in Calabria, within the National Park of the Pollino, an ideal place where to discover the tastes and the typical atmospheres of rural culture. The house is furnished respecting the traditional style and it makes available a spacious common hall and a comfortable restaurant, both heated by old fireplaces. Moreover, we are in the context of an agricultural farm that deals with cultivation and livestock.
Swimming pool
At the guests disposal a wonderful swimming pool surrounded by rocks and nature that create the atmosphere of a little mountain lake. The external ambiences are well-finished and are characterized by the typical flowers of the region. Moreover, the pool is located in panoramic position with a beautiful view on the Pollino.
Photogallery
Activities
The National Park of the Pollino gives the possibility to experience different outdoor activities as horse rides, naturalistic walks and pleasant excursions. At the farmhouse there is even the didactic farm, ideal to discover rural habits and agricultural techniques. Moreover, riding stables at only five minutes from the farm. You can learn how to feed and breed horses and to live pleasant moments of complicity. During weekends we organize excursions along an ancient path, a very suggestive place.
Restaurant
The spacious hall for 50 persons is furnished in traditional style and it represents the ideal place where to organize special events. The fireplace is even used to cook grilled meat, potatoes and delicious roast chestnuts. We offer genuine dishes, prepared with the products of the farm. Moreover, you can buy these products to bring at home the tastes of Calabria.
Accommodation and services
Our spacious rooms are furnished with style, respecting the rural tradition. They are all provided with private bathroom. Moreover, we propose four ancient houses recently restored, obtained by the farmers' dwellings: Dependance Chalet, Massaro, Furisa and Gualeno. This accommodation has a kitchenette totally equipped. The farmhouse makes available a spacious hall for 50/60 persons, ideal for conferences and reunions. It is provided with DVD player, projector and a great screen. Pets are allowed in the dependances, but not in the rooms.
Photogallery of Rooms and Dependances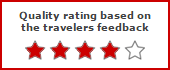 Contrada Mazzicanino, 12 - 87016 - Morano Calabro (Cosenza)

Contacts and Information
- To ask for availability and prices fill out the form below.
- In the "Message" field write your request and if you have children specify their age.
- You will receive an e-mail with all information, prices and our contacts.
Fill out this form to ask for availability and prices. Thank's!
Conditions and Warranties on the Service